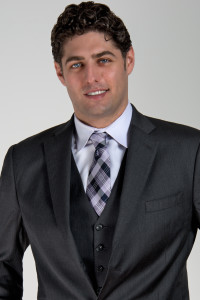 William L. Saranow  is the Principal and Founder of Saranow Law Group, LLC.  William founded Saranow Law Group, LLC  with the vision of providing Illinois residents and businesses exceptional legal services at an affordable rate.
William brings a passionate approach to the law, and he cares about his clients to the core. William's practice focuses on real estate law, specifically real estate tax appeals and real estate closings.  William has multiple years experience representing property owners throughout Illinois with real estate tax assessment appeals and real estate closings.
William attained his Juris Doctorate from Chicago-Kent College of Law where he received Dean's List Honors, and he received a certificate from Harvard Business School's inaugural HBX program.
Furthermore, William received a Bachelor of Arts in Humanities Pre-Law from Michigan State University.  While attending Michigan State, William worked in the Michigan House of Representatives where he assisted State Legislators form policies and interacted with countless constituents.
William currently resides in Chicago, and he is a member of the Illinois Bar.
Do you have questions about our services?
Here are several ways to contact us
Our offices can be reached at 312.373.0015
We can be reached by the contact form below, or via info@saranow.com